KANU NAMED KUMUL MINERALS HOLDINGS LTD MANAGING DIRECTOR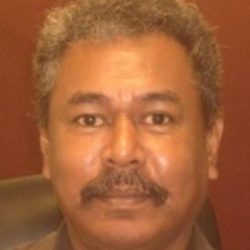 Kumul Minerals Holdings Limited has named Sarimu Kanu as its new managing director (KMHL).
Nellie James, KMHL's Board Chairlady, made the declaration.
"Under the KMHL constitution, the power to appoint a managing director lies with the board," James explained.
According to James, Vanguard International's independent recruiting procedure resulted in Kanu's hiring, and the board's choice was based on the panel's recommendations.
"He is a highly experienced senior national mining engineer with professional knowledge in mineral engineering, having held very senior management roles in the mining industry," James said.
"I congratulate Mr Kanu on his appointment and welcome him on board."
James also acknowledged Hengene Ivan for acting as MD over the past three months.
Kanu graduated from the University of Technology in 1992 and has knowledge of the mining industry spanning 29 years.
"Mr Kanu brings to the company a wealth of experience from the mining industry. His current role is country manager, PanAust, the developer of the Frieda River gold-copper molybdenum project in West Sepik.
Additionally, he has served in a variety of high managerial positions for mining firms, most notably as vice president of the Ramu-Nickel mine in the Madang, according to James.
"Mr Kanu as the managing director and chief adviser to Kumul Minerals is a game-changer for the company in the highly competitive and challenging mining industry, as he brings high experience and energy to the company," James said.
She continued by saying that the appointment would help the company carry out its responsibilities as the nation's mining company as it worked to increase PNG's involvement in significant mining projects across the nation.
Reference: The National (11 November 2022). "New Kumul Minerals Holdings Ltd MD appointed".